Purchasing a new vehicle is a big decision. However, it doesn't have to be a difficult one. This important decision can be made with total confidence if you prepare yourself and do your homework.
While most people buy cars based on looks and performance, reliability is perhaps the most important aspect you should look for when buying a new vehicle. As buying a car is a long-term investment, you want a vehicle that guarantees dependable transportation for the long haul, especially if you live in Canada. It requires a tough set of wheels to stand up to the extreme climate and bumpy roads of the Great White North and not all cars on the market can fulfill that promise.
So what makes a vehicle reliable? To put it simply, a reliable vehicle is one which only requires regular preventive maintenance to work as expected year-after-year. A car that stops working in extreme temperatures or requires constant visits to the mechanic for various issues is obviously unreliable.
For Canadians who are looking to buy a new vehicle, we've compiled a list of some of the most reliable cars available on the market today. From sedans and wagons to SUV's and trucks, our list includes the most reliable offerings from all segments. So without further ado, here they are.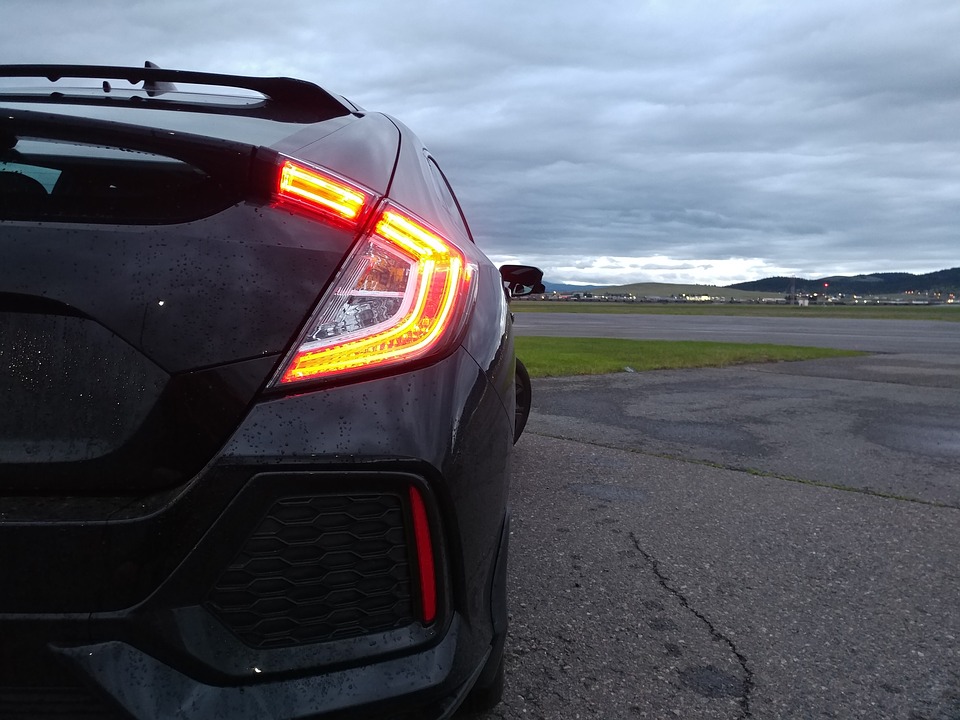 Honda Civic Sedan
Starting off with a car that has been Canada's best-seller for over two decades, the Honda Civic sedan has established itself as a symbol of everlasting reliability. Now in its tenth iteration, Japan's premier compact car comes standard with a 2-liter i-VTEC engine that produces 158 BHP and 138 lbs-feet of torque. In addition to providing a plethora of creature comforts, such as infotainment system, climate control and heated seats, the Honda Civic also comes equipped with active safety features such as forward collision warning and collision mitigation braking system.
The 2018 Civic earned a perfect reliability review score of 5/5 on popular automotive site cars.com. Furthermore, the Civic's sporty design and affordable MSRP of $24,090 make it a great option for first time car buyers looking to finance a new car.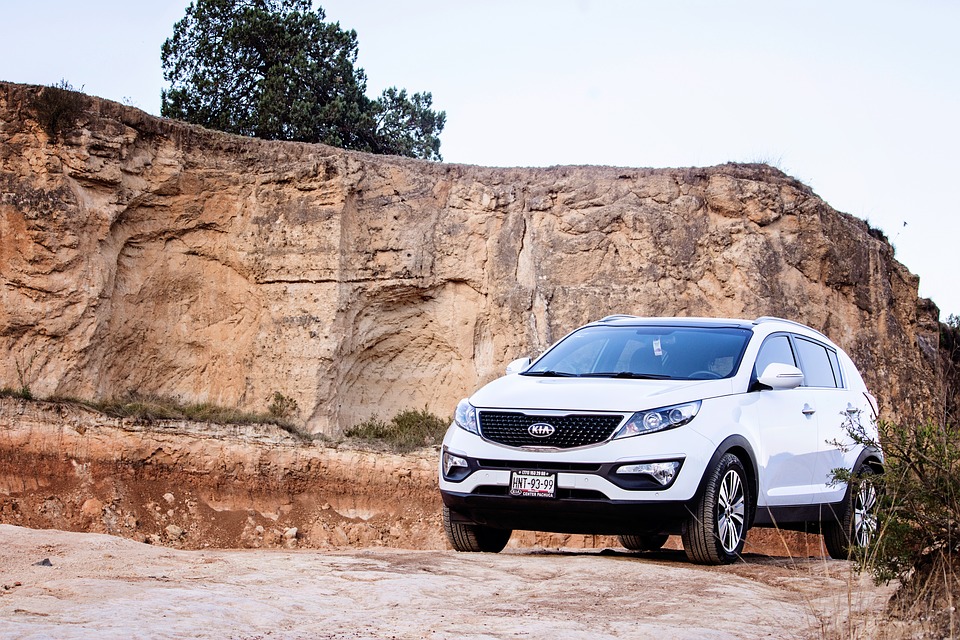 Kia Niro
In recent years, Korean automotive giants, Kia, have established a reputation for making cars that are extremely reliable. A prime example is the brand's Niro model, a spacious 5-seater crossover. The Niro earned a respectable reliability score of 71/100 from Consumer Reports. This Korean crossover comes equipped with a hybrid engine that provides a highway fuel average of almost 50 miles to the gallon. Currently, the mini SUV is only available with either a plug-in or a conventional 1.6 liter hybrid engine. However, a fully electric variant is slated to be launched in 2019. The plug-in version of the Niro can go as far as an impressive 42 kilometers on highway cruising speeds before its battery runs out of juice. Furthermore, it's also fitted with a regenerative braking system which actually charges the lithium-ion batteries whenever the brakes are applied. All these features make the Kia Niro one of the best options for people who want the environmental and economical benefits of electric power but the reliability of a petrol engine.
Although the Niro's battery pack is situated in the rear of the car, there's still almost 55 cubic feet of storage space available so you can easily fit your IKEA purchases in the trunk. Moreover, there is additional storage space concealed under the floor as well.
The Kia Niro also offers good value when it comes to high-tech features and creature comforts. In addition to electronically adjustable front seats and a wireless phone charging pad, the car is fitted with advanced safety features such as adaptive cruise control and a lane departure warning system.
In addition to being supremely reliable, the Kia Niro is currently one of the most popular crossovers in the Canadian market, with an attractive MSRP of just $24,995.
Toyota Prius V
Considering Toyota's unmatched reputation for making virtually indestructible vehicles, it's no wonder that two of Toyota's offerings managed to make this list. Starting off with the first one, the Prius V is an extremely versatile all-wheel drive hybrid wagon which leaves the competition in the dust with its class-leading overall fuel economy of 41 mpg.
The Prius has three driving modes including an all-electric driving one. It also comes fitted with a regenerative braking system which charges the battery pack on the move. However, the Prius V's USP is its incredibly spacious and well-designed cabin. In addition to the cabin being littered with hidden cargo bins, the back seats can be folded flat to increase the storage capacity to an incredible 67 cubic feet. Furthermore, Toyota offers a weight-saving resin moon roof as an option for the Prius V which we feel is a must have. Not only does the moon roof add to the visual appeal of the car, but it also adds an airy feel to the cabin. The base version of the Prius V is priced at a reasonable $29,850.
Audi Q3
Although automotive companies from Asia have made significant strides forward in terms of the reliability of their products, they still trail their German counterparts. And German automotive brands don't get any bigger than Audi who, according to J.D. Power's Vehicle Dependability Study, was the tenth most reliable car brand in 2018.
If you want all of Audi's qualities wrapped in a compact, reasonably-priced package, then what you want is an Audi Q3. This luxury compact SUV is supremely reliable, exceptionally comfortable and offers all the high-tech amenities and safety features you would expect from a high-end luxury brand.
Coming equipped with Audi's renowned all-wheel drive 'Quattro' system, the Q3 is as versatile as it is striking to look at. The back seats can be split by a 40/20/40 ratio which means that the Q3 can load considerable amounts of cargo while comfortably hauling 5 people at the same time. A highly convenient electronically powered tail-gate is also offered as an optional extra.
When it comes to connectivity, the Audi Q3 truly stands head and shoulders above its rivals in the mini-SUV segment. In addition to being able to recognize voice commands, the highly intuitive navigation system remembers your favorite routes and can provide you with real-time traffic and road conditions updates. Furthermore, the Q3 has a slew of active safety features which include adaptive cruise assist and a 360 degree visibility camera system. This example of fine German engineering is priced at $37,700.
Lexus ES
If you're looking for a complete luxury automotive experience, there are few cars that come close to the Lexus ES. Lexus's premier executive sedan comes equipped with a line of smooth and powerful hybrid engines which are sourced from parent company Toyota. The ES's hybrid power train offers an alluring combination of relentless power, sporty handling and an excellent fuel economy, things that are generally exclusive of each other.
Although it possesses a big V6 engine, it can still touch a respectable 39 mpg on highway cruising speeds. This is thanks to the two electric motors which are coupled with the gas engine to boost its power all the way up to 215 BHP. Lexus has always been a brand that has prioritized comfort, and its ES sedan is no exception. The interior of this Japanese cruiser is whisper-quiet and offers all the high-tech creature comforts you could possibly wish for. They include heated and ventilated front seats and a 7-inch infotainment system which is Apple CarPlay and Amazon Alexa enabled.
The Lexus ES also has top-notch safety features on board. These include an adaptive cruise control, a lane departure warning system, pedestrian detection and automated emergency braking system. Furthermore, Lexus's proprietary Enform Safety Connect system also allows you to contact emergency services at the touch of a button if you find yourself in a roadside emergency.
With so many electronic features and gizmos, you would expect a lot of things could go wrong in the Lexus. However, there is a reason why Lexus topped the long-term reliability chart in the J.D Power Vehicle Dependability Study. Although the ES will set you back a considerable $45,000, its much less than what a similarly specced German luxury sedan will cost you.
Toyota Rav4
Moving on to our second Toyota on the list, The Rav 4 is one of the most consistent performers of the Japanese brand in Canada. According to popular automotive resource site driving.ca, the Rav4 was Canada's most popular utility vehicle in 2016 and 2017. The Rav4 offers all the excellent features and reliability that Toyota is known for in a stylish and sporty package.
While the Rav4 has excellent driver-assistance features and a spacious and ergonomically-built cabin, the big news in 2018 was the introduction of the 'Adventure' model. The Adventure variant of the Rav4 has been restyled to look rugged and comes with all-wheel drive, an increased ground clearance, fog lamps and a slew of additional driver aids which make it the perfect sub-compact for driving in harsh Canadian winters. The RAV4 is also available with a hybrid engine which is capable of averaging 30 mpg on highway cruising speeds.
In addition to a 100,000-mile hybrid component warranty, the $27,750 Rav4 package includes a complimentary two-year maintenance plan.
GMC Sierra
Similar to its spiritual brother, the Chevy Silverado, the GMC Sierra is one of the toughest and most rugged trucks you can buy with your Canadian dollars. You can easily find examples of the Sierra that are working perfectly even after 200,000 miles on the odometer, and given the advancements in automotive technology, you can rest assured that the new variant of GMC's flagship truck is going to last even longer.
The new iteration of the base Sierra comes fitted with V6 power plant which puts out an impressive 285 BHP. However, if you want the full monster truck experience, what you need is the upgraded trim with its 420 BHP V8 'tower of power'.
The 2018 Sierra's MSRP sits just north of a reasonable $31,000. However, you'll have to pay considerably more if you want the truck in the upgraded trim.
Honda CR-V
Firmly on track to end up as Canada's top-selling SUV in 2018, the Honda CR-V has established itself as a Canadian favorite. The best way to describe this Japanese crossover is that it's a triple-threat: it has class-leading fuel economy, it's packed with an array of high-tech equipment and it offers loads of cargo space. Yes, the CR-V will tick any box you can think of.
The CR-V's power train is comprised of a gutsy turbocharged engine mated with Honda's exceptional CVT transmission. While the engine doesn't offer lightning-quick response, it does provide a smooth power delivery with gear changes being clean and smooth. The fact that the CR-V boasts a range-topping fuel economy even though it isn't a hybrid speaks volumes about Honda's engineering know-how.
Moving on to the cabin and interior, the CR-V comes equipped with a plethora of driver assistance and active safety features as standard. These include an excellent infotainment system and a blind spot monitor. However, the best thing about the Honda CR-V is its price. The base version is available for just over $25k which makes this crossover perhaps the best bang-for-your-buck on this list.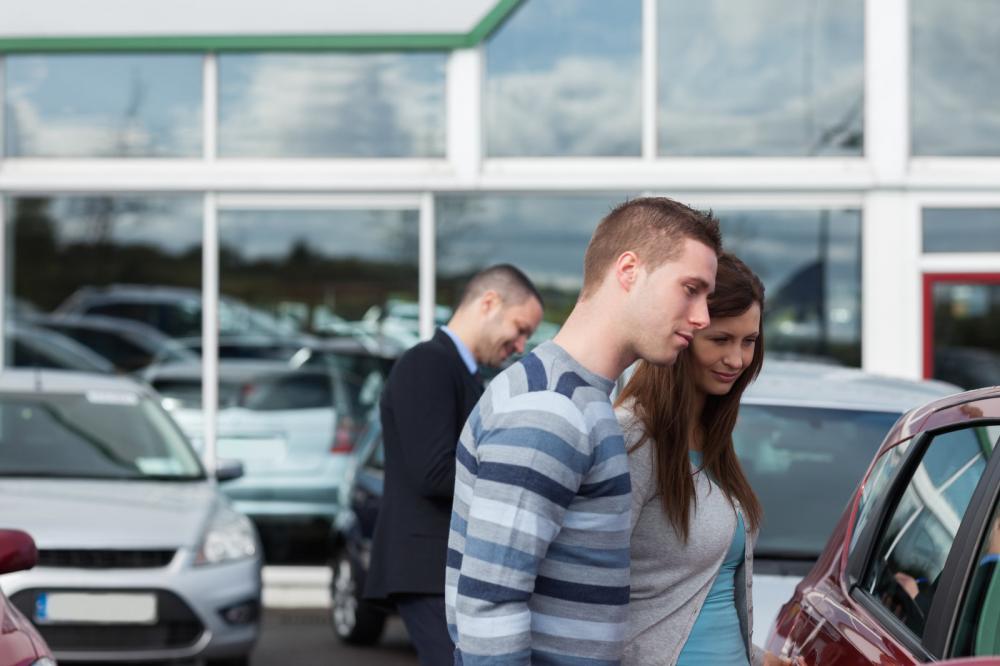 We hope that this guide helps you make an informed buying decision on your next auto purchase. If you require help in securing an auto loan in Canada, get in touch with us at MyRide! Our comprehensive auto loan services can guide you through the process of car financing and can even help you repair bad credit with the right car loan!